A Good Returns Legacy Partner
A Partnership Born From Aligned Values
Texas Capital Bank and Good Returns have worked together since 2014, developing insights together to maximize social good.
In 2019, Texas Capital Bank became a Good Returns Legacy Partner, helping the organization scale to provide services to more social enterprises that impact underserved families and communities throughout North Texas. With this partnership, together we can grow sustainable solutions in social impact.
Since their founding in 1998, Texas Capital Bank has long understood the value of big ideas. The bank has a 20-year history of providing solutions for businesses and entrepreneurs, while also engaging in corporate social responsibility. Texas Capital Bank is dedicated to serving the communities in which it operates through philanthropy, volunteer service and investments.
Good Returns and Texas Capital Bank are thrilled to align in values, which emphasize community prosperity as an essential component to business prosperity.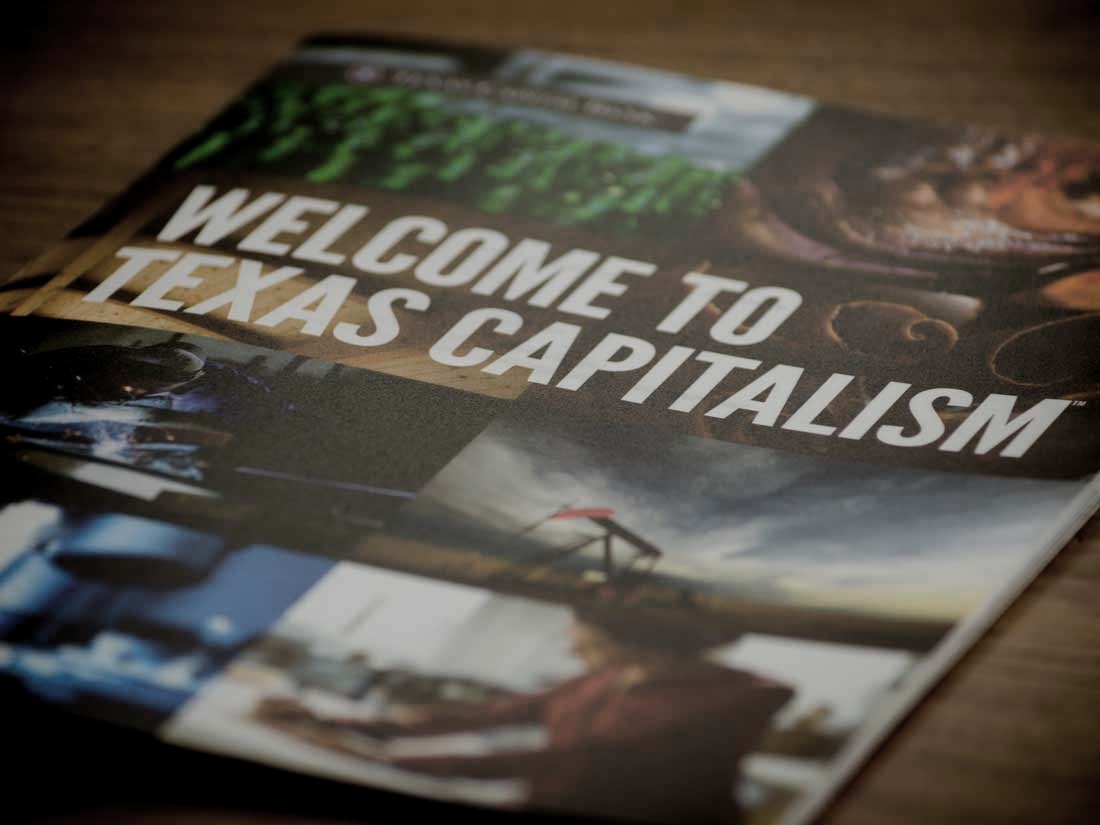 "Through the help of strong, dedicated partners like Texas Capital Bank, Good Returns has been able to invest into programs that build more sustainable and resilient communities."
- Kyle Lukianuk, president of Good Returns
Shared Focus Areas
Good Returns and Texas Capital Bank support impact in three shared focus areas.
Community Revitalization
We want to see our communities thrive, which is why we support organizations that are sustainably operating in workforce development and providing economic opportunity for the underserved.
Education
We strive to scale organizations that create opportunities for lifelong success through literacy, financial education, and programs that promote youth empowerment.
Health & Wellness
We seek to invest in organizations that promote the health of people and communities through nutrition, preventive care and family services, and widespread access to healthcare.
The Impact
Good Returns' most recent Cycle provided capital and support to Texas-based Impact Organizations.
Akola Project
Funding and support provided to Akola Project, Inc. is helping 50 women in Dallas receive vocational training and access to work programs in order to achieve self-sufficiency and the ability to support their families.
Click the picture to read Miriam's story.
PeopleFund
Funding and support provided to PeopleFund is enabling 30 Texas-based veterans to receive capital and business training to grow their small businesses. In addition to providing more than 900 hours of free training, this program will create or retain 25 jobs, which will bring about long-term stability for recipients.
Click the picture to read Dr. Hammond's story.
Miles of Freedom
Funding and support provided to Miles of Freedom is being used to expand its land maintenance and lawn care social enterprise as well as provide employment for two individuals participating in the organization's workforce re-entry program.